Customize Print Coffee Packaging Bag
High Quality Custom Flexible Package Manufacturer
As one of the coffee bag supplier in China, we have a full range stand up pouch options for our clients' choice. The coffee bag what we produced are often: aluminum foil coffee bag,laminated coffee bag ,three side seal coffee bag,stand up coffee bag,Flat bottom coffee bag, resealable zipper coffee bag,etc It can be OEM with zipper, tearing ,and spout and valve etc. It widely used in food, beverage, cosmetic as well as daily industries.
To match a range of industrial uses, coffee bag can be made to different bag types,including stand up pouch with zipper which makes the bag resealable and more convenient during use. The zipper of coffee bag varies from PP zipper, PE zipper, single zipper, double zipper to child-resistant zipper according to the properties of the products inside the stand-up pouch.You can choose the one you like.
After 24 years of development, our coffee bag are exported to all around the world,We have built long-term relationship with our customer.
customer.
Customize Your Own Packaging Pouch
Create artwork that represents your brand.
Are you into a minimalist design? Or do you like to add a pop of color to your packaging? Regardless of your design preference, your artwork should stay on brand so that customers can easily remember it. Use colors and typography that best reflect your brand personality.
Choose the coating for your pouches.
Matte coating has an elegant finish. It has a muted appearance, which is best suited for brands that want to look classy and polished. Gloss coating has a shiny appearance that makes the color look more vibrant. Bright colors combined with the shiny finish are perfect for brands that want to appear bold and fun.
Make certain areas of your design pop out with white ink.
White ink can make your design look more vibrant. It's useful when you want specific areas of your artwork to appear white. Without it, the design will have the same color as the film underneath it. White ink is available on clear and metallized Film.
Add helpful product information
Make it easier for customers to decide that your product is best by adding useful product information. Nutritional information, directions on how to use, ingredients, and best by dates are handy when customers are confronted with similar products.
Why Choose HUA CANG for Your Custom Pouch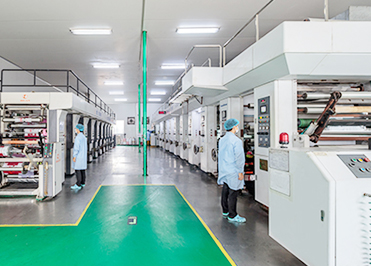 We Have Fully Printing, bag make machine, sealing machine, package machine. Which Insure Our High Capacity and Ontime Delivery Date.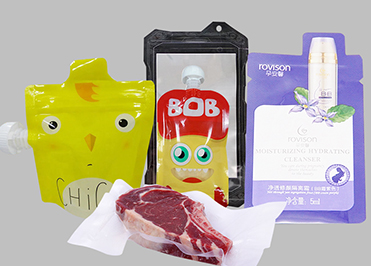 we have stock sample for your reference. at the same time can make sample with your requirement.
Professional Full-Color Printing
During every process, our worker will check every single piece, and we did the full inspection for products before packaging to ensure our reputation and high quality.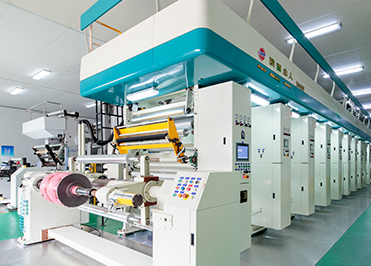 High-Performance Materials
Puncture-resistant barrier materials prolong the shelf life of your products. Our pouches are well-suited for liquid, dry, and powdered products.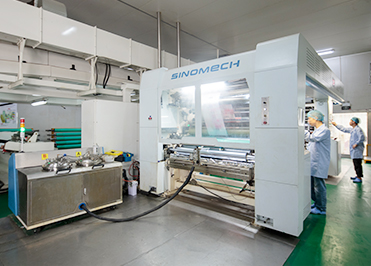 Get a custom quote for orders of 500 boxes or more.